Information Technology Equipment (ITE)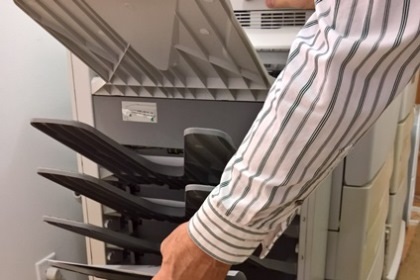 We offer both new and used IT equipment. You get better prices through our established vendor contacts. IT Equipment is constantly changing. New equipment offers performance and reliability improvements over old equipment. Used equipment offers large price savings.
Buy only new firewalls because firewalls require constant updates and a current license. An advanced firewall does antivirus scanning and threat protection as well as other critical features such as Exchange Server integration.
We service and support networks, computers, printers and peripherals.
Switches, UPS (uninterruptible power supply), KVM (keyboard video mouse), tape drive libraries, network storage, VoIP (voice over internet protocol) phones, video/camera systems, servers, user computers.
MFC (Multifunction) printers, GPS network time servers, VR (virtual reality), 3D printing, scanning.